Power of Primer: What Does Primer Makeup Actually Do?
By

Erika Mané

Edited by

Korana Braun
Updated October 11, 2023.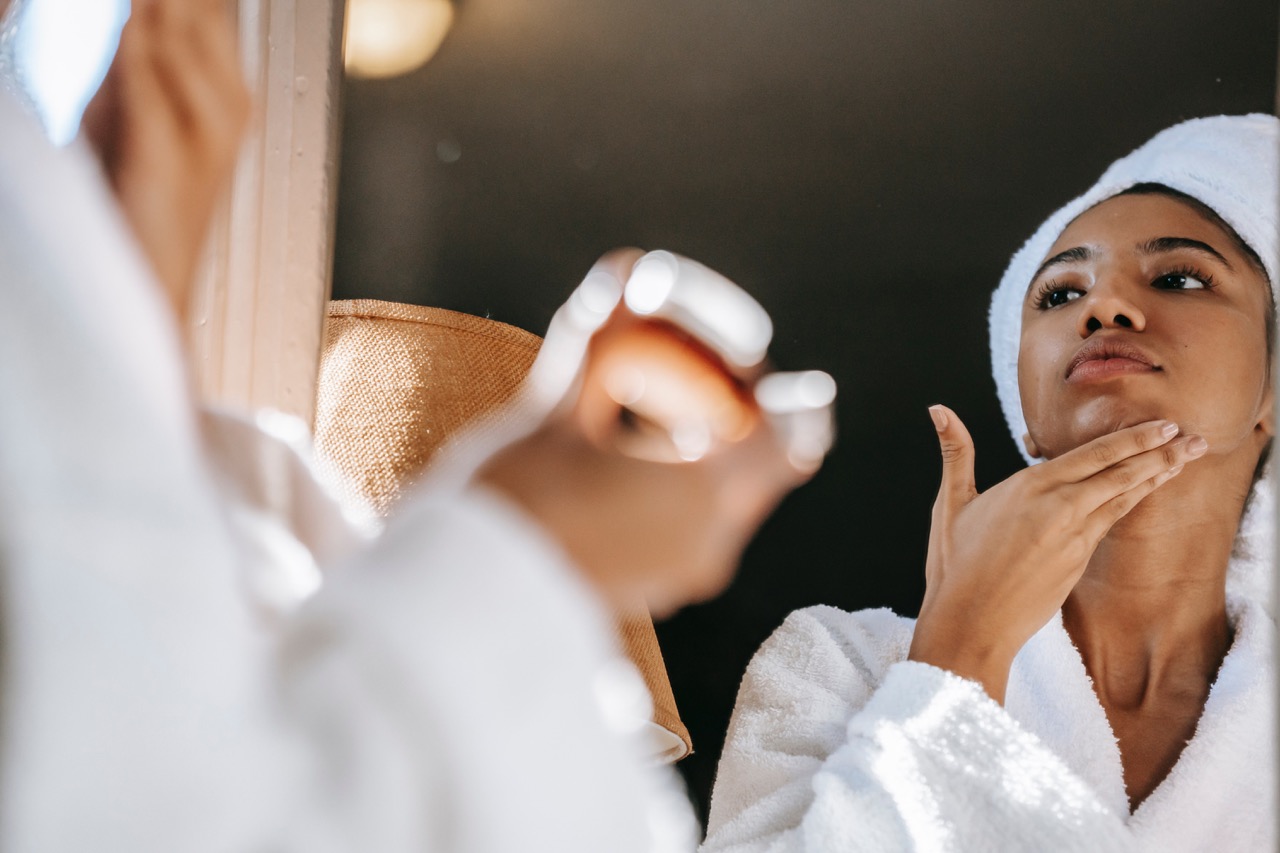 Makeup primer is often considered an unnecessary step in a makeup routine, but it actually impacts the application and longevity of your makeup.
Silica, a common primer ingredient, helps to control shine, prevent creasing, and fill pores. But this cream can do much more. A National Library of Science study found that certain primers can even correct sun damage and its manifestations, such as fine lines and wrinkles.
Primers gained an important role in skincare and makeup in recent years. Whether you're a makeup novice or a pro, you can benefit your overall look and enhance your beauty routine by using them.
What Is Makeup Primer, and What Does It Do?
So, what does a primer do for makeup?
Primer simplifies applying makeup products by smoothing your skin. It creates a light, tacky surface so the product sticks and shields your skin from pollutants like smoke. Depending on skin concerns and the foundation finish you want to achieve, the results of applying primer can vary.
But today, there are many makeup primers even doubling as skincare. It's clear that its use cases have drastically expanded, so choosing the product can get confusing.
» Discover ways to apply and blend foundation
Types of Makeup Primers
A primer can drastically change how makeup sits on the skin and its longevity, so you must choose the right one for your skin type.
If you have

large pores and oily skin

, you should opt for a mattifying primer with blurring properties. It can prevent skin oiliness, so your foundation lasts longer and doesn't move.

For

hyperpigmentation,

a color-correcting primer can prevent redness from showing through your foundation because it gives you an even tone. You can even choose a tinted primer.

With

dry

skin

, the foundation sticks mostly to dry patches. A hydrating primer with illuminating properties can change the look and longevity of your foundation.
How to choose the right primer for you?
1. Choose a primer for your skin type to get the desired makeup results. 2. Pair the primer with the formulation of your foundation. For example, use a water-based one with a foundation of the same type.
Not all primers are in cream or gel form; some can be a spray or a stick—the right one depends on your application preference and desired results.


What Is the Purpose of Makeup Primer?
The purpose of makeup primer is to improve makeup application and double as skincare, as makeup sits and wears well on skin that's consistently cared for.
Primers can do one or multiple of the following things:
Fill in large pores, lines, and wrinkles

Smooth the surface of your skin

Treat skin concerns

Increase the longevity of your makeup

Reduce shine

Color correct

Moisturize

Add luminosity to your skin
When to use makeup primer?
If you're wondering when to use primer in your makeup, apply it after your skincare routine but before your makeup. I wouldn't use a silicone-based primer daily, as it can prevent your skin from absorbing moisture. Instead, choose a water-based or oil-based one for everyday use.
How to Use Makeup Primer: A Step-By-Step Guide
Here is how to apply makeup primer:
Step #1
Do your skincare routine as usual; once your moisturizer and SPF dry, choose your primer of the day.
Step #2
Apply a small amount to the back of your hand if using a gel, cream, or spray-on primer.
Step #3
Work the primer onto your skin using your fingers or a foundation brush. For spray-on products, you can also use a sponge.
Step #4
Wait a minute for the primer to settle, and apply your makeup as usual.
Is Makeup Primer Necessary?
Primers aren't a luxury step in your makeup routine, given the range available on the market. It has noticeable and proven benefits. If you want to look glowy without makeup, an illuminating primer. You can also use a moisturizing primer for an additional layer of hydration.
» Find out how to choose the perfect makeup brush
Embrace the Primer Revolution for Your Best Makeup Yet
Primers quickly became a staple for everyone, and for good reason. They increase the longevity of your makeup and help your foundation lay on your skin flawlessly. Some also protect and treat skin concerns. They're a product that's simple to incorporate into your routine, and its benefits are quickly noticeable.